Advertising Strategies
At Rocket Dog Media, we provide indoor, or restroom, advertisements that are strategically placed in high traffic locations which cater to our clients' target demographics. Our ads have a unique ability to reach a captive audience and get noticed despite competing in an otherwise ad-saturated culture. Still, we don't like to think of ourselves as justindoor billboard providers, because we do so much more as well, including incorporating QR codes and responsive websites into our clients' ads for a comprehensive marketing strategy.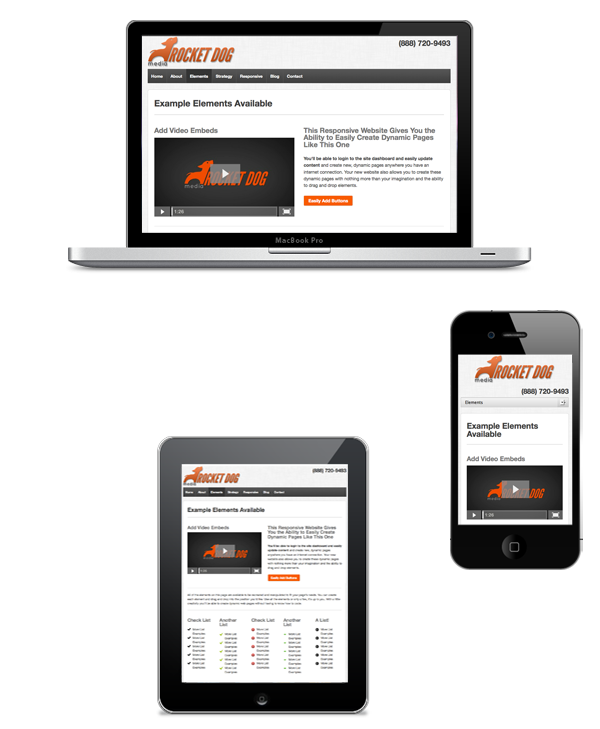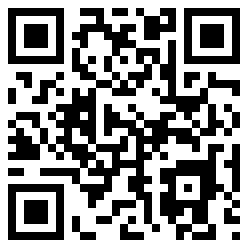 Scan this code with your smartphone and check out the responsive website.
All of the print advertisements we create for our customers include a QR code, which is a small barcode that, when scanned by a smartphone, directs users to a custom made responsive website created especially for that client. We choose to create websites using responsive web design as it provides the best viewing experience on every device and helps our clients stay connected to the influential mobile audience. How does responsive web design work? Responsive websites are able to adapt to the device on which they are viewed. So, no matter if a consumer accesses your page through a desktop computer, tablet, or smartphone, the content and layout will display properly. Also, the site's code is fluid which enables it to automatically change appearance or abbreviate information based on the size, navigation, and resolution of the viewing device. All of this means you get one, easy to manage website guaranteed to render optimally on every gadget.
Or…
Take a look at the: Responsive Website by Rocket Dog Media
How Consumers Interact with Your Ad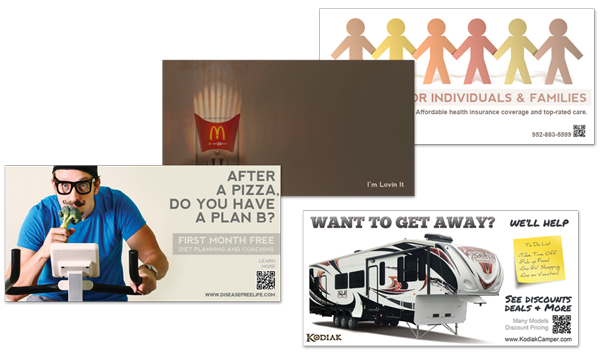 By using indoor advertisements, QR codes, and responsive websites, Rocket Dog Media gives your brand greater exposure and more opportunities for conversion. For instance, with our services, here's how a potential customer may engage with your message:
With few other distractions in the restroom environment, the consumer sees your ad and, unlike other forms of advertisement, is "forced" to spend one to two minutes with your message.
Then, this person who is already predisposed to have an interest in your brand (based on market research) finds your message appealing and is motivated to use their smartphone to scan the QR code that appears on your sign.
Once scanned, the QR code directs the individual to your responsively built landing page where they can learn more about your business, get a coupon, find your contact details, follow your call to action, or receive any other "reward" you see fit.
Even if the consumer doesn't take any action right away, by scanning your code, they have a link to your website stored in their phone for later retrieval. And since 84% of people remember restroom ads, there's a good chance they'll access your site in the future.*
Through this process, consumers have multiple opportunities to interact with your brand and form an impression about your business.
Why Us?
Rocket Dog Media understands that it's becoming increasingly difficult for businesses to get their brands noticed in today's highly competitive marketplace, yet we've found that our innovative approach gives our clients the best of both worlds by combining the benefits of a somewhat more traditional print medium with a mobile internet strategy. By using all three elements: indoor billboards, QR codes, and responsive web design we make it possible for your advertisements to engage consumers for a longer and better quality time which increases both brand awareness and sales.  
* Barbour & Monroe Marketing Research Studies