Mobile Landing Page
How Does this Work?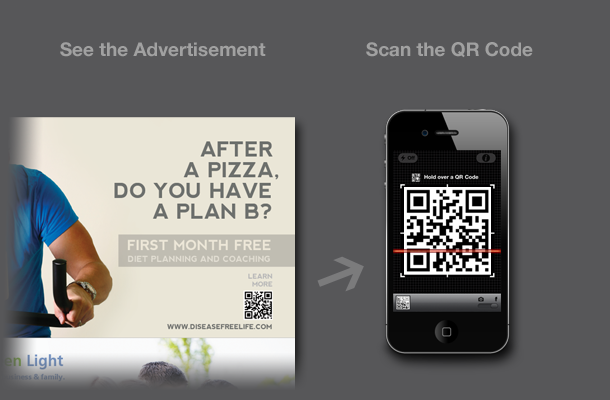 Effective advertising will trigger a potential customer to want what you offer. The next step, ensure an easy process to purchase or call. A landing page is a single webpage highlighting a special offer and information about your business. We use our effective indoor advertising to trigger a specific and targeted consumer's desire for what you offer. We include in the strategically placed advertisement a QR Code. The consumer uses their smart phone and is led directly to your relevant and updated landing page.
Here's how it works:
Rocket Dog Media establishes your indoor advertising campaign with a QR code on each advertisement. Your QR code links directly to your landing page. This landing page is established and hosted for you by Rocket Dog Media. Setting up your landing page has never been easier. Why? We set it up. All you'll need to do is login and easily update your deals, pictures, information, links and contact information.
How hard is this?
You'll be able to let your advertising account manager handle everything. Rocket Dog Media couldn't make this process any easier. If you've already spoken with one of our talented advertising specialists you already know how easy we'll make everything. In addition to setting everything up for you, you'll also have full control over what you want on your landing page. The process of updating your deals, pictures and more on your very own landing page couldn't be any easier.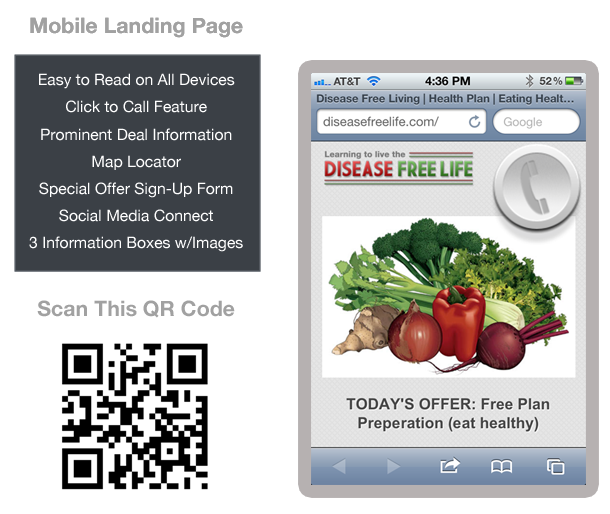 Will my landing page be located in online search results?
Absolutely! You can login anytime from any browser and add keywords and information to help search engines find your optimized landing page. Your landing page is built with search engines in mind.
Can I see how many visits my landing page gets?
Yes! If you have a Google Analytics account you're basically done (for the most part). Within the dashboard of your landing page is an area to paste the analytics code.
In addition to being optimized for mobile devices your landing page is also nicely equipped for the best viewing experience on standard computer browsers and tablets. Here's an example: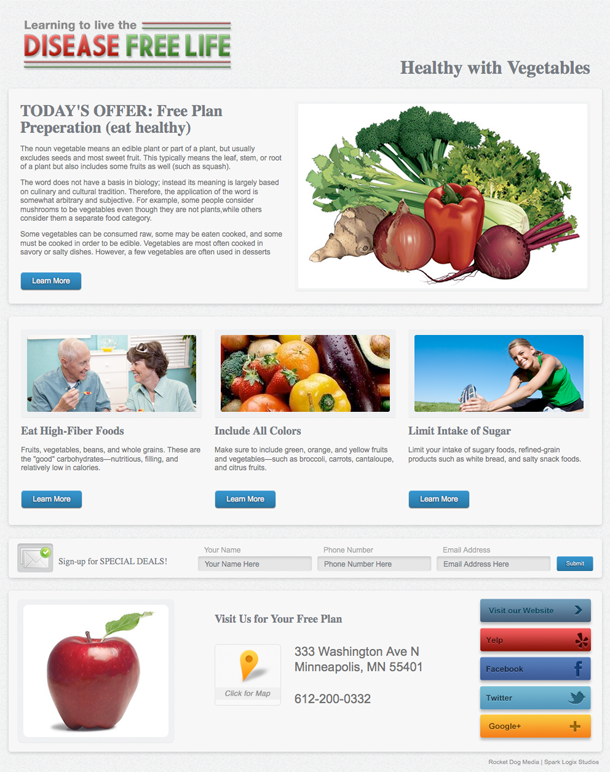 Want to see this page in action? Great, visit Disease Free Life -please understand this is a demo site by Rocket Dog Media.