Small Business Advertising
If you want to build your customer base, you have to build a strong marketing campaign. With the current economic climate and the overcrowded marketplace, Rocket Dog understands small business advertising is more challenging than ever before. It can take real effort to impact consumers when so many of them are disillusioned with typical marketing strategies. It is too easy for people to turn off or click away from traditional ads, and you never really know if your message is being received.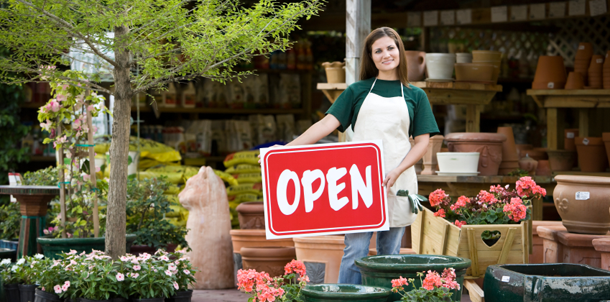 Instead of using hit or miss tactics and wasting your valuable advertising budget, why not utilize the skills of a professional company who can guarantee a return on your investment. We know you have many choices when deciding on a marketing agency, but none are more devoted to your needs and committed to your success than Rocket Dog Media. In addition, we work primarily with small businesses and understand they have different needs than large, national companies.
In addition to our inventive indoor billboards, we will provide the following to small business advertising:
Cost Effectiveness

Whether you've got hundreds or thousands of dollars to spend, Rocket Dog has a variety of advertising mediums to help you attract new customers. In general, we find the amount of money you spend isn't as important as product placement and creative solutions.
Personal attention
All of our clients, no matter how big or small, receive personal and focused attention. We pride ourselves on our welcoming spirit and our dedication to customer service. Our representatives are knowledgeable about your specific market and will offer suggestions geared toward your location.
Creative ideas
At heart, the Rocket Dog team members are designers. We love the challenge of coming up with fresh, inspiring ideas. With your goals and our expertise, we can create a memorable, head-turning campaign.
Unique placement
All of our advertisements are located in high-traffic areas and positioned where they are sure to be seen. Our most popular settings are at gas stations and in restrooms. Although these are non-traditional locations, experts have proven they target captive audiences and lead to greater message retention.

Branding
Do you have a distinctive brand? Can customers identify your brand with only a passing glance? If not, you haven't effectively branded your product or service. We can help you create an attractive image that is recognizable by everyone in your desired market.

Results
Rocket Dog is committed to bringing you results, and we won't rest until you are satisfied with your campaign. The opinion of our clients is our mark of success and is how we build trust in this industry. We take great pleasure in seeing our customers achieve more than they thought possible.
Don't be discouraged if you previously tried advertising your small business and received a poor outcome. Rocket Dog doesn't use the same old techniques you see at other advertising companies. With our unique strategies, we will prove to you that advertising really does work.